We help our clients keep up with trends, improve their offers and deliver innovation.
We connect stakeholders – customers & clients (B2B & B2C), business partners, prescriptors and team members;
In that way we do design thinking.
We called it think Tuvalu to bear in mind that sustainability and technologies are both appealing ways to make a change.
TUVALU
Who We Are
Why is it called Think Tuvalu?
Tuvalu is an island nation and UN member known primarily for 2 things. For one, they may be the first nation to be fully submerged in water due to the rise in the sea level over the next 100 years. We're reminded that new environmental and social demands mustn't be ignored. Second, back when internet domain names were attributed they were able to obtain .tv for themselves (much the same way France obtained .fr). They started to commercialize that license and it has become one of their primary sources of income. In order to create value, marketers must think in terms of new demands, a new paradigm. To think Tuvalu is to think innovation in a world on the move.
We
Design

International Market Research
We design ad'hoc methodologies, using all the resources of qualitative research.
Our scope is wide, from instant decision making research to long term insightment.
There are several projects we are proud of, among them Ethnomovies.

LEARN MORE ABOUT ETHNOMOVIES
If you have a project in mind, shall you know or not how to do it...
GET IN TOUCH!
See here a video trailer of the fieldwork

– 135 ethnographics interviews - in 7 countries & 3 continents
TUVALU
Our business objectives
Insightment
Product Development
Communication
Shoppers
Co-Creation
Consumer connects
Our methodologies
Community management
Ethnographies
Auto-ethnographies
Focus Groups
Natural Groups & Game Sessions
Design Thinking
Team TUVALU
We are a team made up entirely of seniors, researchers with European and global perspectives, trained at best-in-class universities and agencies.
We are moderators, each with more than 15 years' experience.
We make things happen, getting people to say what's really on their minds, sharing their energy and emotions.
Meeting up at Think TUVALU is an expression of freedom, spending time on the ground, exploring behaviors and trends and turning them into business recommendations.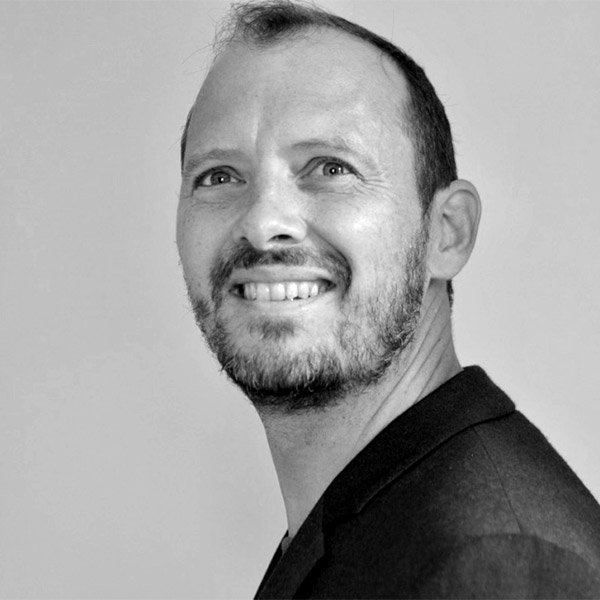 Stéphane Lavelle
FOUNDER - Entertainment, Technologies & Medical
Prior to founding Think Tuvalu in 2008, Stéphane conducted International Qualitative Research with Millward Brown and Ipsos for 10 years. When not researching, he likes to participate in Triathlons. Good friends would say that Stéphane is very into devices and technology! He graduated from University Paris Dauphine & EM Lyon, and is founder of a Charity to help children in Romania.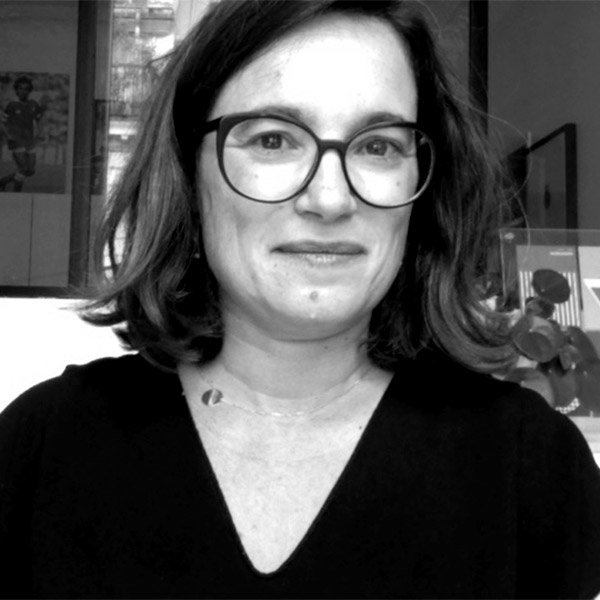 Karine Duguet
PARIS - Kids & Co-construction
Karine discovered market research at P&G where she worked for 11 years. She crossed the mirror 10 years ago to become a qualitative expert. A change that allowed Karine to broaden her scope, being a wonderful moderator on kids' projects, but also on healthcare. Karine communicates her vibrant energy to clients' in-house projects as well.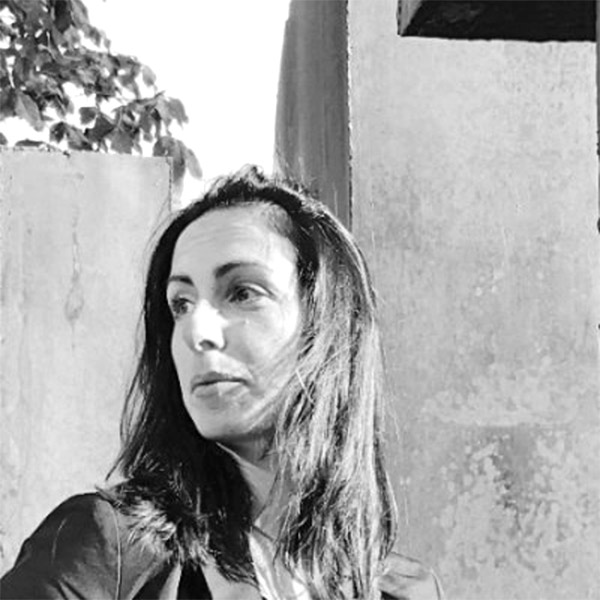 Marion Clauvel
PARIS – Ethnographies & Design thinking
Marion started ethnographies at Cambridge while doing her master in anthropology. She has gained 15 years experience in qualitative research, branding and innovation for various French & international agencies (Millward Brown, Théma, Added Value, Brain Value…) where she travelled a lot, interviewed a broad range of people – from housewives to trendy startuppers. She is also a yoga fan and a dance lover.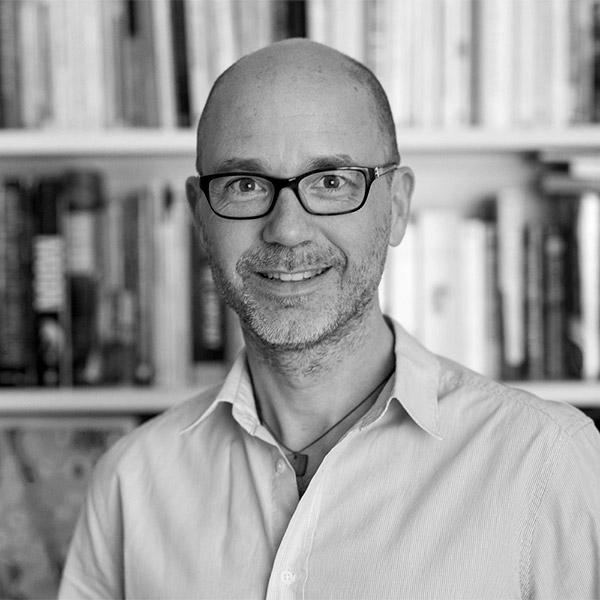 Brian Harper
PARIS - The English Voice
Born and raised in California, Brian came to France after he had translated L'écume des Jours de Boris Vian. He is an interpreter for qualitative groups since 00's, and keep an eye on Photography.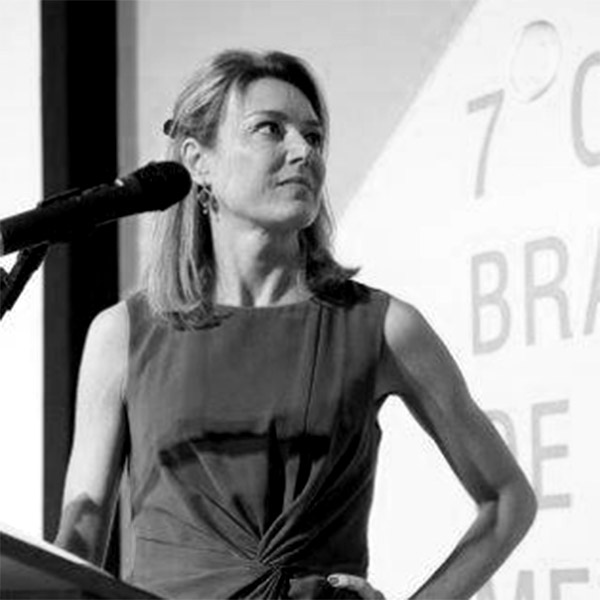 Chiara Vascotto
LONDON & ROME – Cosmetics & Ethnographies
Chiara was born in Italy and came to London to study Anthropology at the LSE. She's got sixteen years' experience in qualitative research and deep knowledge of ethnographic methods both in real life and online. Outside research, Chiara is a keen student of creativity through writing and music.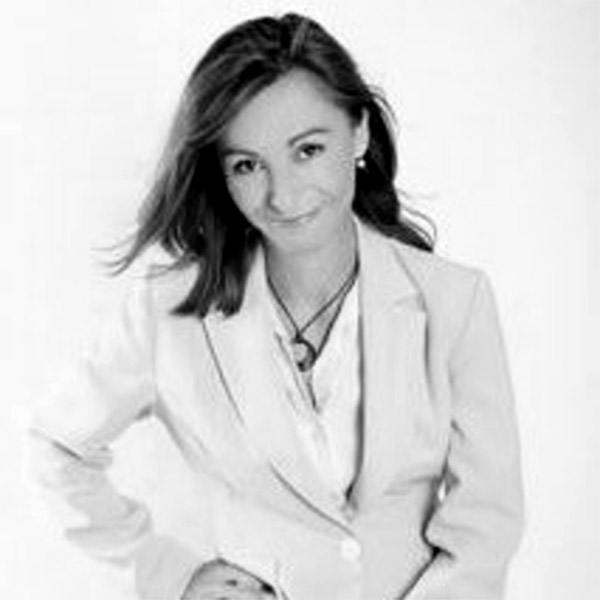 Karine Bugeja
LILLE - B2B & Social
Karine started her career at Bureau Veritas, in south America as a financial controller. From this work she gained great knowledge on financial and B2B issues. Her 20 years in international qualitative research has given her experience in a broad range of industries. She is strongly involved in ATD Quart Monde, a charity which supports the underprivileged. Karine graduated from EM Lyon.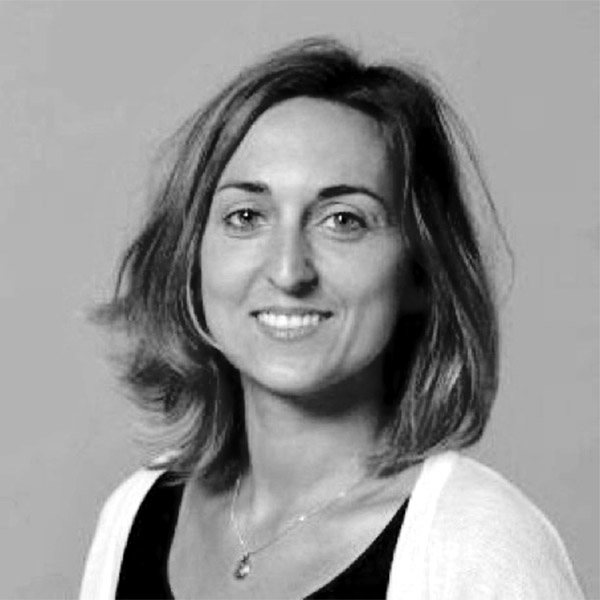 Elodie Leroux
LYON – Online research
Elodie has 15 years' experience in both qualitative and quantitative market research and spent 4 years of her career in London. She is particularly interested in social sciences and has gained significant expertise in researching consumer attitudes, behaviors and product use. She earned a degree in Sociology at the Sorbonne University in Paris.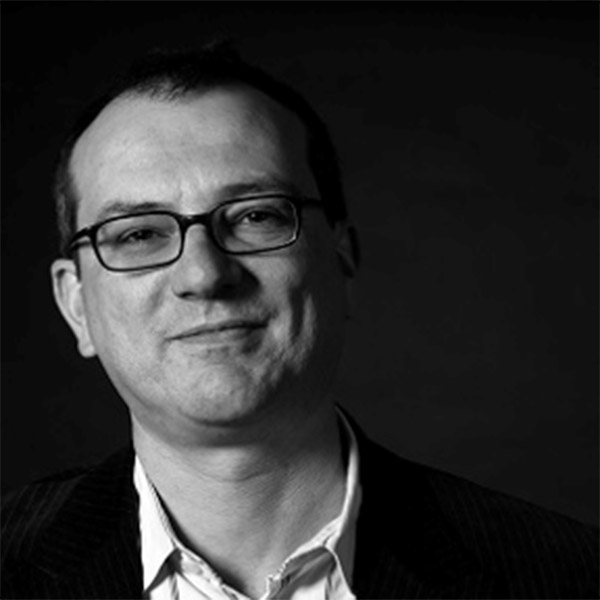 Peter Grametbauer
HAMBURG – Technologies & Automotive
Highly talented and accomplished market research professional with extensive experience in a wide range of research methodologies, conducted several hundred B2B and B2C surveys in Germany, Europe and the Middle East. Peter is fluent in German, English and Arabic.
Paul Bruening
NEW YORK - Luxury & Liquors
Paul has been conducting research for over 20 years, He has conducted THOUSANDS of focus groups, ethnographies and interviews on a myriad of topics. In addition to running his research projects, he has earned a PhD in Brain, Cognition and Behavior from the City University of New York.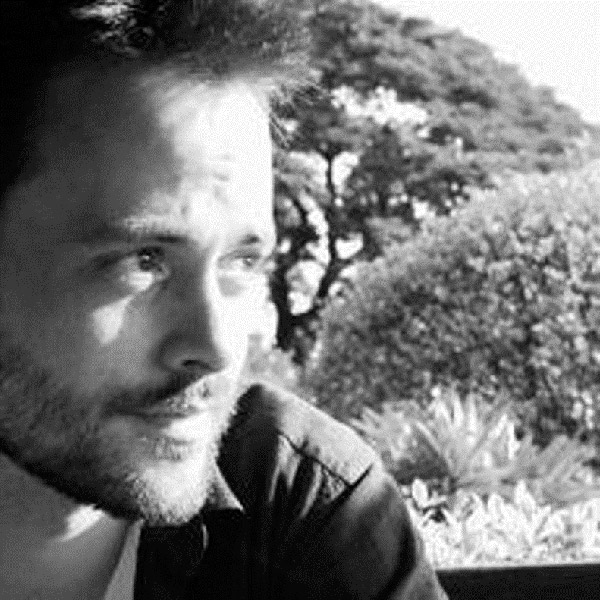 Julien Joyeux
PARIS - Video footage & edition
Julien is a passionate video editor. He first worked with Think TUVALU to edit Ethnomovies and is a long-term collaborator with the company. He also works in fashion, music videos and corporate films.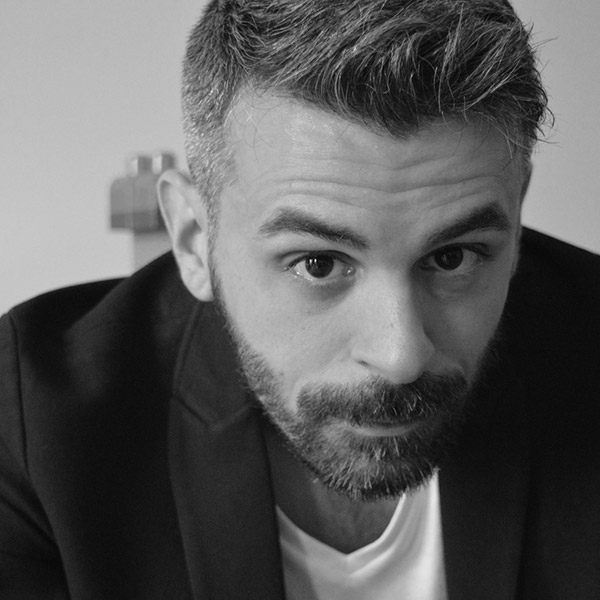 François Dumortier
PARIS - Graphic Designer
During his 15 years of professional experience in Graphic Design, François has mastered many branches of graphic design and softwares so there are no obstacles to his creativity. He loves to discover and imagine new trends, and is specialised in Brand Identity.
Digital
Cloud, computer, mobile devices. Professional & personal usages
-
Devices, apps & services
-
Mac & Windows, iOS & Android, Facebook & Snapchat, Amazon & eBay
Entertainment
Gaming on all platforms, hardcore & casual gamers
-
Movies, TV shows, Media service providers, Social Networks
-
Xbox & PS, Fortnite & WOW, Netflix & OCS, Spotify & Deezer
Food
Shopping, cooking, eating
-
Exploration of trends in & out of home
-
From infant needs to trendy places
Health
Adverse report certified
-
Healthcare professionals and patients experience
-
OTC & prescription
Spirits
New bottle and product development
-
Communication on point-of-sale and advertising
-
Bartenders – Distributors – City Trend Safaris
Automotive & Mobility
Cars and motorbikes Clinics
-
Public vs. Private transport, Loyalty programs
-
Mobility apps
BtoB
C level interviews
-
Distribution network, sales force effectiveness
-
Complex purchase processes & brand images
Sports
Equipment, branding and sponsoring
-
Immersion and co-creation
Kids
Specific moderation methods
-
Game sessions
-
Games, entertainment, food & education
Financial Services
Moderators with financial backgrounds
-
B2B, B2C & C2C
-
Online payment methods, VISA & AmEx, Insurance, Savings
Luxury
Watches, clothes & spirits
-
Pantry check & ethnographic depths – at home or in the office
-
In store & online experiences
Beauty
From insightment to concept & packaging
-
Exploring bathroom patterns and the state of mind
-
Shopping and trends
THINK TUVALU
Contact Us!
Think Tuvalu helps you improve your brand equity, develop new products, packaging and communication;
we will connect you with your consumers to increase your point of sale efficacy.
Get in Touch With Us
If you have any further questions or queries please do not hesitate to get in touch.
Address
49, rue d'Alésia 75014 Paris, France